Boost your customer acquisition rate with personalized CONTENT MARKETING STRATEGY.

Accelerate your business growth with Full-Funnel content marketing strategies. We assure, you will wonder seeing the Growth in short time.

Educate Your audiences with informational Content
Our Content Marketing Strategy
Our team creates high-quality, engaging and informational content that attracts new users, strengthens existing customer relationships, and builds trust. This helps establish a retention-focused communication workflow that benefits your business.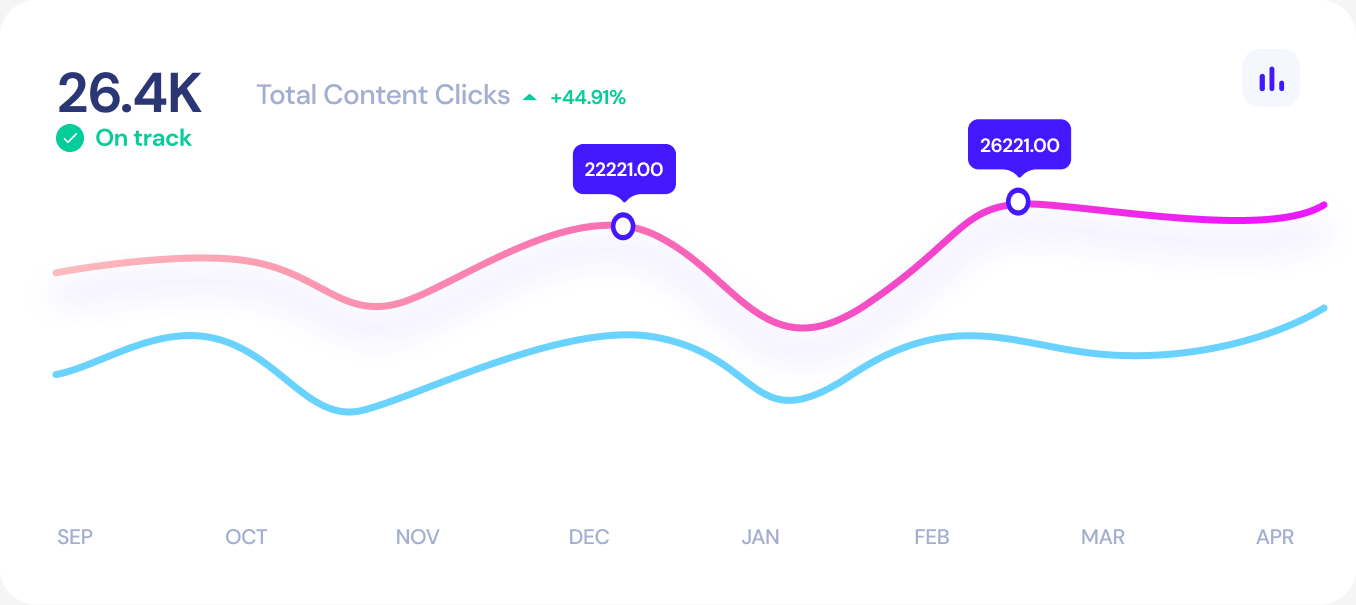 Account-Based Content Marketing
71% of B2B buyers said that they consume blog content during a purchase. Data-driven reports, webinars, and interactive content are considered the most valuable types of content for consumers in the later stage of the buyer's journey.
We Solve Real Growth Problems
Content Strategy
Generate brand demand through personalized content marketing.
Content Production
Accelerating your growth with engaging and personalized content .
Content Marketing
Accelerate your growth with tailored content marketing campaigns.
Account-Based Content
Generate brand demand through personalized content marketing.
Design-led Content
Accelerating your growth with engaging and personalized content .
Intent-based Content
Create content that users want to read by understanding the intent.
Why AlgoritMc for your Content Marketing?
We have a trusted customer base with a whooping 92% of retention rate- which means, our customers don't want to leave us. And they bring their friends as well
By delivering a reliable service with 24/7 customer support, we are enabling our customers to embrace innovation all across their customer acquisition journey. Our portfolio is enriched with delivering outstanding B2B content marketing services as well B2C content marketing services. 
Data - Creativity - Content-Technology - Psychology
Content Marketing Success Rate
Content Efficiency (Referral Traffic)
Social Content Engagement
Personalized emails have 29 % higher open rates.
41% higher CTR than non-personalized emails
Tailor-Made Content Marketing
Customized Content marketing Strategy
80% 0f customers expect a hyper-personalized experience today. They are more likely to make a purchase when brands offer their kind of experiences, hence modern businesses are required to define a dynamic marketing which should be non-linear in motion as well. 
Bespoke Marketing Plans for brands
We'd love to share our knowledge and experience
Personalisation is key when reaching out to new users. We should let them feel that you understand their pain points and  can solve it seamlessly. Additionally, this helps them to understand how much you care for the users.
There are plenty of personalized growth marketing strategies to follow and our growth strategists are adept enough to help you to derive bespoke strategies aligning to your brand proposition.
Get your content-first growth marketing strategy check list.
Want To Boost Your Business Today?
drop us a line and keep in touch